Dental Implants in Golders Green, North London
If you're looking for a trusted and experienced dental implant experts in Golders Green who provide excellent service at affordable prices then you've come to the right place.
Our highly skilled dental implant team is led by clinic partner Dr Ellie Bergin (GDC No: 76585), who has 15 years of extensive experience in successfully performing implants for patients around Golders Green and North London.
All our dentists are registered with the General Dental Council (GDC) and our clinic is monitored and regulated by the Care Quality Commission (CQC), so you can be confident that you will receive the very best dental care.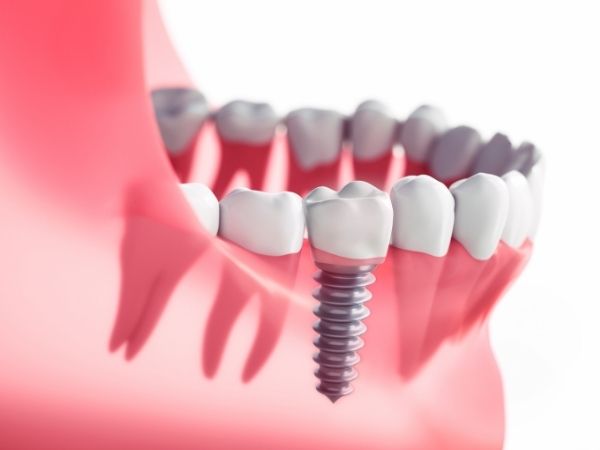 Why is it important to use dental implants?
Losing a tooth can be a devastating experience especially if it is located in the smile zone at the front where your tooth gap is exposed. It can be very embarrassing and make you want to hide your smile and lose some of your confidence. If it is a back tooth, it can also be very upsetting.
Did you realise that by not replacing the missing tooth you can detrimentally affect all of your teeth? Often, you also can't enjoy food or chew it properly. But, there is a durable and long lasting solution..
You can easily put a new tooth or more teeth in by placing a dental implant.
How you will benefit from dental implants?
Replacing missing teeth with implants will help you regain confidence
No more having to use dentures glued into place
Implants look like your own teeth, make you feel good and bring back your full smile
You can eat and smile properly again
5-star Google review for our dental implant treatment
"I have been a patient at BDS for a while now, and their high standards for patient care, during and after treatment is exemplary. I am always made to feel welcome by the staff and always receive a friendly smile from the reception team. I had facial aesthetics with Ian, and also an implant placed by Ellie, so quite major treatments but it all went very smoothly. My regular hygienist appointments keep my teeth in perfect order. I could not be happier and would thoroughly recommend BDS Dental Practice."

Dental Implant FAQs
Let us answer some questions you may have about this amazing procedure.
Dental implant is an artificial root placed into your jaw to hold a replacement tooth (or a crown).

So long as you look after your implant properly and keep a good dental hygiene routine, it will last for many years. If you have your dental implants placed in North West London by Harris Sidelsky, we have a success rate of 97%

To keep this treatment as affordable as possible, we have ensured our dental implant prices are extremely competitive when compared to other expert implantologists in Golders Green.

Our implants prices start from £2,500.

When we place a dental implant, we like to think that the treatment never hurts. There may be some swelling and bruising depending on the complexity of the treatment, but this is quite rare.

Absolutely not, we match the replacement to the correct shape and colour of the teeth surrounding the dental implant. In fact, people will be amazed at the change in your smile for the better.

In some cases we can fit the implant and crown on the same day, but the maximum time after which we would fit the crown onto the implant would be 3-4 months after the dental implant has been fitted.

It's essential that you see your dentist regularly and maintain a good oral hygiene routine to keep your dental implants healthy for life.

You should look after your implant just as you'd care for your natural teeth. It is essential that you keep up a good oral hygiene routine. Most healthy teeth are lost because of poor oral health and implants are no different.