Meet the Hygienists
Our motivated and enthusiastic team will give you outstanding service.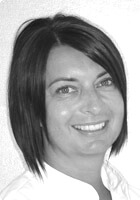 Caroline Emmerson
Qualifications: NEBDN (Lond), CEB Dip Dent Hygiene (Lond)
GDC number: 4310
I qualified at Guys Hospital in 1992, and joined the practice immediately, so I have worked at the practice for over 23 years.
Prior to working at the Golders Green practice I was the hygienist at our Devonshire Place practice. I love my patients and consider them as friends. I am dedicated to keeping up to date with all the latest techniques, and enjoy helping my patients achieve good results. I feel I have a calming disposition and enjoy treating children and reassuring nervous patients.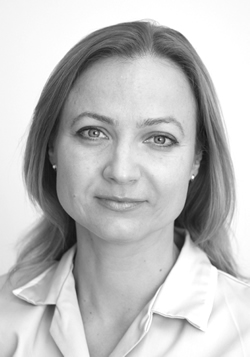 Irina Volk
Qualifications: Statutory exam 2008 (London)
GDC number: 136789
I qualified in Ukraine in 2000 and registered with the GDC 2008.
While practicing dentistry I realised that most dental and gum problems can be prevented. So I have dedicated myself to preventative dentistry and in particular dental hygiene for the last 6 years.
I absolutely love my role and the changes that my work brings into people's life. May I welcome you here to our lovely BDS practice.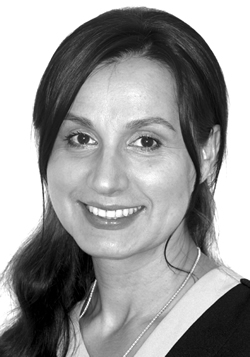 Lyubov Solosich
Qualifications: Statutory Exams 2008 (London), MSc Stem Cells &Regeneration (Bristol) 2017
GDC number: 141657
I passed my Dentistry Statutory Exams in 2008 at Eastman Dental Hospital and after a couple of years in NHS dentistry, I decided to mainly dedicate myself to a preventive part of dentistry - Oral Hygiene, with a scientific approach, hence the MSc in Stem Cells and Regeneration from the University of Bristol in 2017.
I enjoy the challenge of complex periodontal cases, and working with patients to improve habits and behaviour around oral health. I believe that is very important work from which general health and overall feeling of wellbeing greatly improve too. I see my patients as individuals and tailor my treatment approach accordingly. I find it incredibly rewarding to see improvements in patient's oral health. My relax and calm manner helps even the most conscious patients to look forward to their next hygiene appointment.